Ms. Monica Dougherty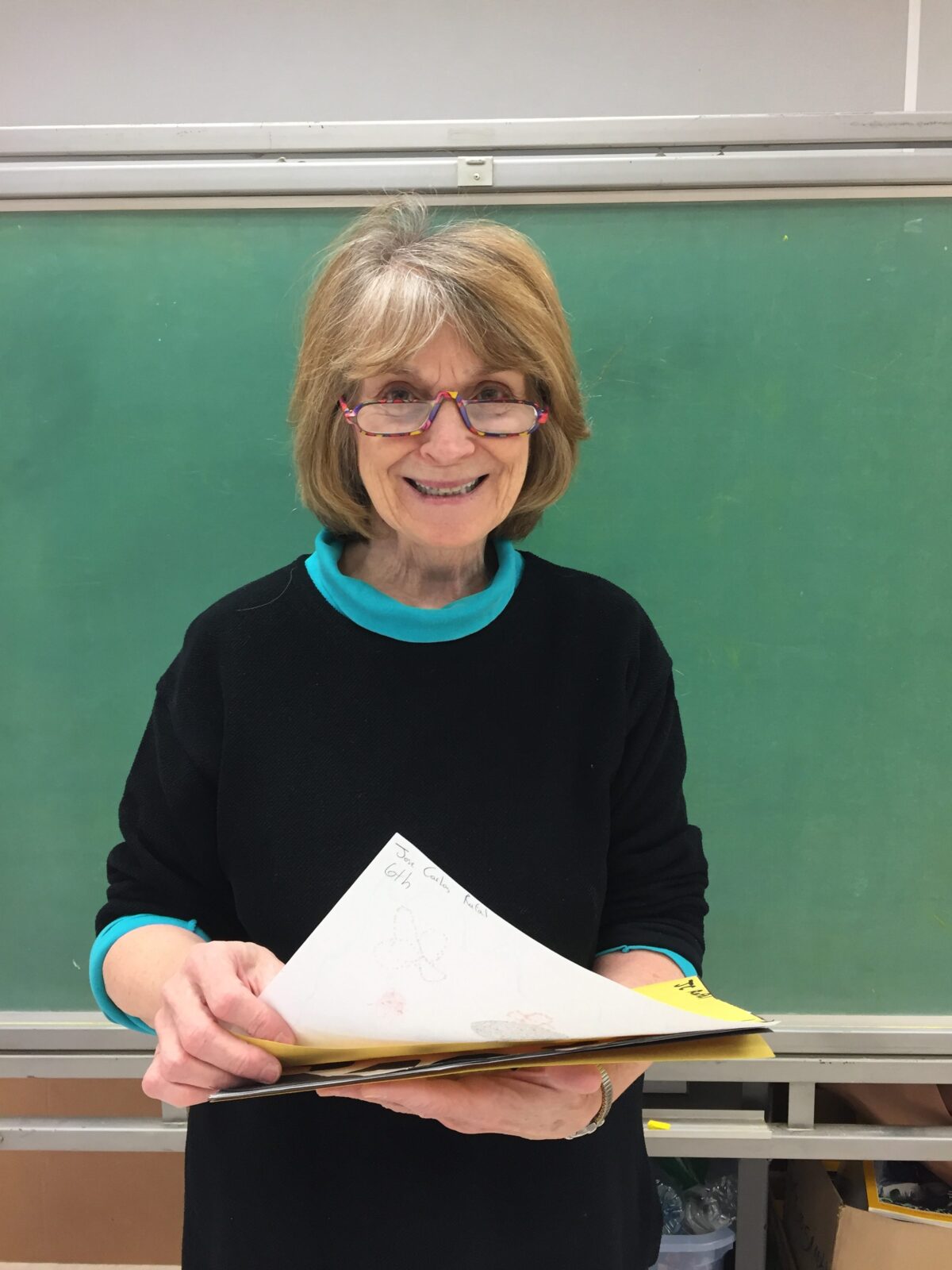 This is my first year as the art teacher for St. Ferdinand students. My background is in the fine arts, freelance design and illustration and working in elementary school education.  In addition I have a Master's degree in Art Therapy and was the art therapist at St. Mary of Providence, a residence for developmentally disabled adult women.  My objectives are to enrich children's lives by offering them access to creativity in all its forms and to give them the tools to express themselves.  It is in our very nature to create.  Psychologist Dr. Rollo May says, "…the creative process represents the highest degree of emotional health."  In today's media-saturated world kids have often become cut off from their own creativity.  The art room becomes a place where children will be able to expand their understanding of art and have lots of opportunities for creative expression…and fun!
This year decorated large hanging Christmas Tree ornaments which were displayed throughout the Harlem Irving Plaza.  These were designed and completed in late October in order to be hung in time for the Christmas season.  We also participated in Let's All Join Hands as a part of the Global Art Project for Peace.  Students outlined their hands on paper, decorated them with their personal wishes for peace, cut them out and put their names, school and city.  The hands were then sent to the Global Art Project for Peace, located in Tucson, Arizona where they will be joined with hands from all over the world creating a tangible representation of the people around the world who join their energy together to create a peaceful future.