Mrs. Judy Jakubowska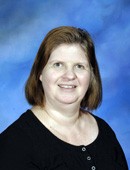 My name is Judy Jakubowska. During my years at St. Ferdinand, I have taught Music, Preschool, and Second Grade. I especially enjoy working the the Second Graders as they prepare for First Reconciliation and Communion. I have a B.S. in Education from Loyola University, and an M>S. in Early Childhood Education from Dominican University. I have two grown children. My daughter has just begun her career as a Social Worker, and my son is currently finishing work on his Master's Degree in Digital Anthropology. I have always had an interest in Space Exploration, and so we will be sure to work on some space projects this year in Science class!
---
From Second Grade's Life

.