Marta Ostrowska, Pre School 4 years old
Email: mostrowska@saintferdinand.org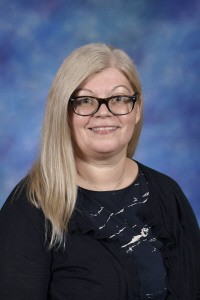 My name is Marta Ostrowska. I graduated from Jagiellonian University (Krakow, Poland) and hold a Master's Degree in Pedagogy/ Education with ELL endorsement. Recently, I completed post graduated degree in teaching second language. The journey in preschool setting has started 18 years ago. My passion for teaching expended from preschool classes to summer school classes, instructional clubs, and summer school camps. I became a finalist of Kohl McCormick Early Childhood Teaching Award. Shortly after receiving my nomination, I completed two years Coaching For Results Training at National Louis University. In result, I also work as an Early Childhood Specialist for Archdiocese of Chicago sharing my knowledge and experience with other schools and teachers as a continuous journey of education.
Recently, I amplify my cooperation with John Paul II Catholic University of Lublin and my Alma Mater Jagiellonian University in the field of teaching methods in Early Learning.
Early Childhood programs are my passion. I am very proud of every student that I have had privilege of teaching; they are the biggest part of my accomplishments. Every day brings joy and satisfaction.
From PreK 4 Life
.