Open House May 1
Wednesday, May 1st, 2019 at 9:53 am
Attend our Open House on Wednesday, May 01, 2019 from 5:00-7:00pm. All are welcome to tour the school and see the facilities.
St. Ferdinand is accepting enrollment for the 2019-2020 school year for students in all grades, preschool age three through eighth grade.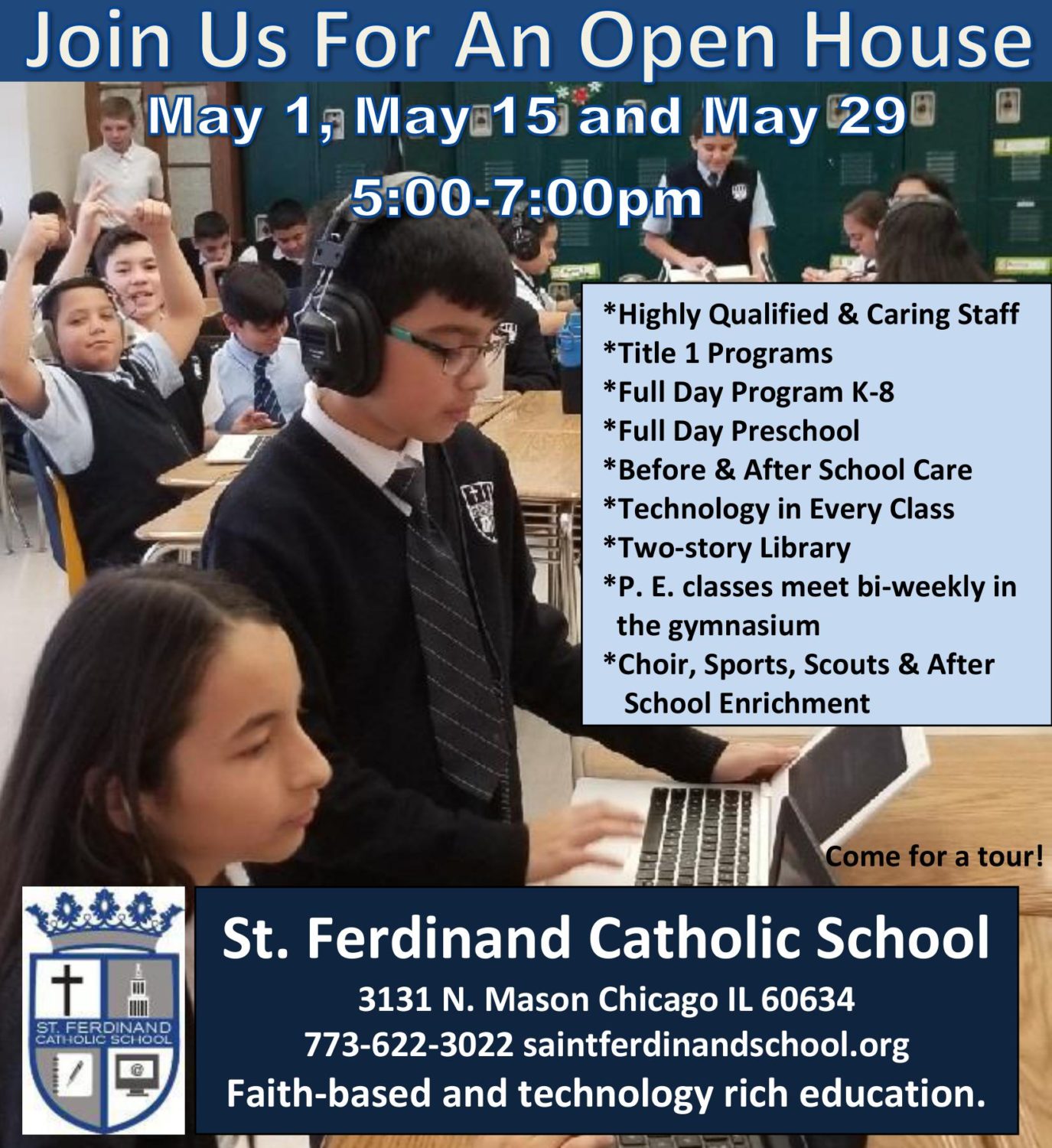 Both comments and pings are currently closed.