Polish American Heritage Community Award !
Tuesday, October 14th, 2014 at 9:24 am
Father Jason Torba St. Ferdinand's Pastor has been awarded a Polish American Heritage Award for an extraordinary achievements and contribution to the Polish American society. Let's share the joy of this appreciation with Father. Congratulations !!!!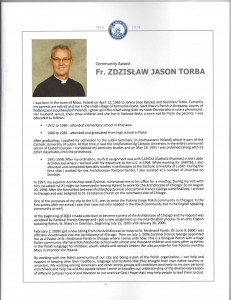 Both comments and pings are currently closed.