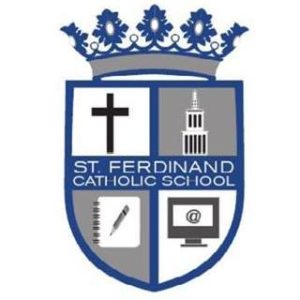 June 21, 2019
Dear St. Ferdinand Families,
We are pleased to welcome our new Principal, Mrs. Erin Boyle Folino.  Mrs. Folino is from the Chicago area, and is a product of Catholic schools.  Not only has she done all of her schooling (from grade school through college) at Catholic institutions, she has taught at Catholic schools for many years.  Mrs. Folino holds a Master's degree in Curriculum and Instruction, as well as a second Master's degree in Educational Leadership with a Catholic School Principal Preparation Concentration.
Stay tuned for an introduction from Mrs. Folino!  Let us keep her in our prayers for a successful year, and well as extend a warm welcome to her.
If you would like to reach out to Mrs. Folino, she may be contacted at efolino@saintferdinand.org