Faith and Excellence in Education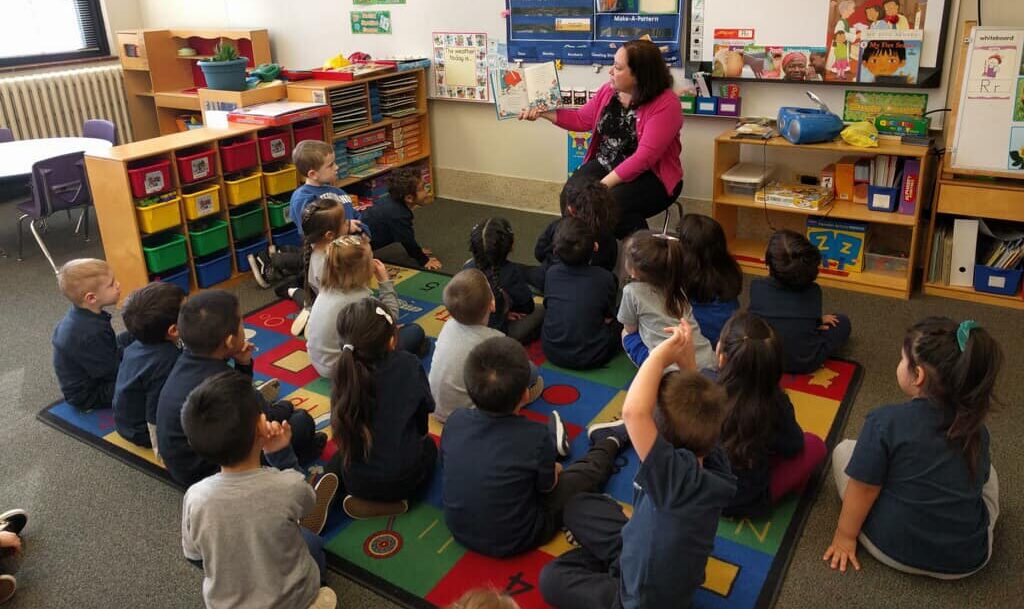 St. Ferdinand School is committed to teaching the necessary concepts and skills that give students an academic advantage that lasts a lifetime. Our program is designed to educate the whole child -mentally, physically, and spiritually, which helps our children become the best that they can be.
Curriculum is the "plan for learning" at St. Ferdinand School and states intended outcomes for student learning.  The Office of Catholic Schools provides a Pre K – 8 systemic, rigorous, standards-based curriculum to the schools of the Archdiocese.  The principal, as instructional leader, oversees the implementation and delivery of the curriculum. The content of the curriculum is aligned with the Core Curriculum Standards.
Instruction is provided in English.  The required areas of academic learning are: religion, reading including phonics, vocabulary, spelling and literature, language arts consisting of grammar, creative writing, and handwriting, fine arts including music, art and drama, mathematics, science, social studies, health, physical education, human development, HIV/AIDS education, and technology.  Other subjects that enrich the curriculum and enhance student learning are provided within the parameters of the school budget and the length of the school day.
Grade-level instructional units have been developed which incorporate active, engaged learning activities that challenge our students with hands-on-learning activities, technology integration and lab explorations.
---