There are many ways to support St. Ferdinand School throughout the year.
Participation in our students' lives and faith development is a major way in which you you can help St. Ferdinand School.  Each month, we have monthly Family Masses in which we come together in prayer.  Additionally, we have several family activities throughout the year (Family Fun Nights) in which families can gather together and enjoy each other's company.  These events are posted as they occur.
Fundraising is also an important way to help St. Ferdinand School.  Throughout the year, we partner with various local restaurants, and have Dine & Share nights.  Throughout the months, smaller fundraising opportunities are presented as well.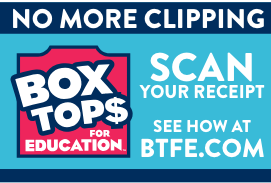 One easy way for parents, grandparents, parishioners and friends to help out in a small but impactful way is to collect and turn in BOX TOPS FOR EDUCATION, found on many General Mill Products.
BoxTops for Education has not made it easier to collect BoxTops by going digital – scan the receipts from eligible products and you can give credit to St. Ferdinand School.
Please click HERE for full details on how to download BoxTops for Education. 
We appreciate every little bit because it all adds up!

Did you know that St. Ferdinand School is now on Amazon Smile?  If you do any online shopping, please log in through Smile.Amazon.com and choose "St Ferdinand School & Convent" as your organization of choice! Amazon will donate .05% of the money you spend to our school! Share this information with family and friends!  This is an easy way to give back to the school for activities you already do without spending any extra money!  The direct link is https://smile.amazon.com/ch/36-2192835
Empower Illinois Tax Credit Scholarships
Beginning in 2018, the state of Illinois implemented a new law that allows for Illinois residents who owe taxes to the state to contribute part of their tax burden to a private school of their choice, to be used specifically for scholarships allowing more Illinois families to choose a school for their children which aligns with their family values.
While big donors gain a big tax benefit from donating, even more humble contributions from individuals can really maximize their contribution to a specific school by donating into this scholarship fund.  If you were to donate $1,000 and ear mark it not only for Archdiocese of Chicago schools, but specifically to St. Ferdinand School, $750 of that money would be eligible for a full tax credit.  (from the Tax Policy Center/Brookings Institute: "Tax credits are subtracted not from taxable income, but directly from a person's tax liability; they therefore reduce taxes dollar for dollar. As a result, credits have the same value for everyone who can claim their full value.") Read more HERE. 
Talk to your tax preparer about the value of this type of contribution TODAY! While there is a cap on how much can be donated into this fund, they haven't reached the cap, so it's worth looking into. 
HERE is a good explanation of how it all works. 
More information can be found at mytax.illinois.gov,  empowerillinois.org , and at archchicago.org.
St. Ferdinand School Scholarship Drive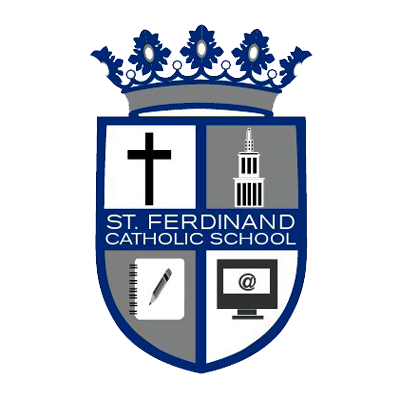 St. Ferdinand School has an annual Scholarship Drive, which helps ensure that families in need are able to have the financial support necessary to send their children to Catholic school. Your support and generosity are needed to insure that students have access to a quality Catholic education, and even the smallest amount makes a difference. Let's help make sure that St. Ferdinand Church and School is able to impact the academic and faith lives of all who wish to be a part of St. Ferdinand's long-standing tradition of faith and excellence!  Scholarship donations may be made at any time of the year.  Please see our  School Scholarship Drive page for more information.
If you are looking for a way to support our school with a monetary donation, we would certainly welcome that! While we are not able to accept online donations at this time, we are able to accept checks made payable to St. Ferdinand School.