The new 2017 – 18 Tuition is here !!! 
Please take a moment to look at our unusual offer and choose an option best for you !
Last updated: Feb  22 nd 2017
Preschool – PK3-PK4 Tuition 2017 – 18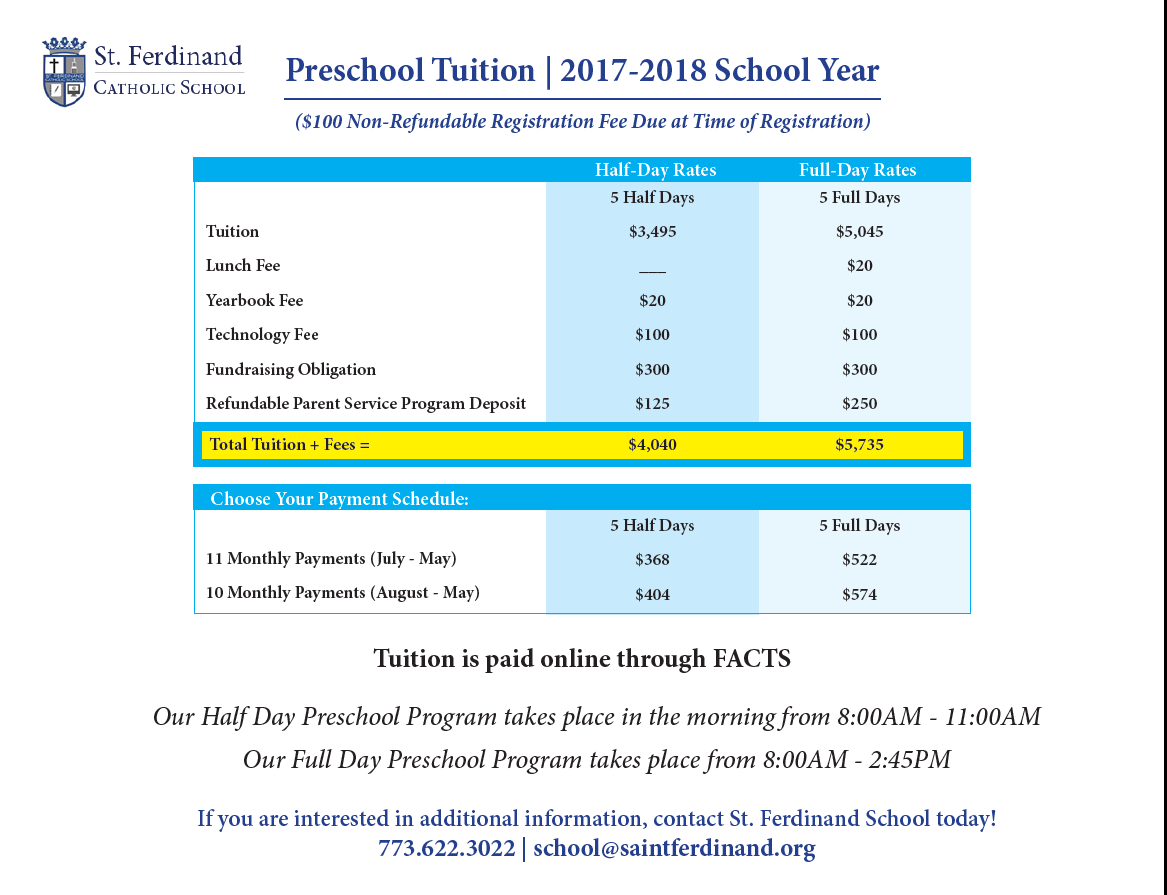 Saint Ferdinand School Tuition – K-8 2017 – 18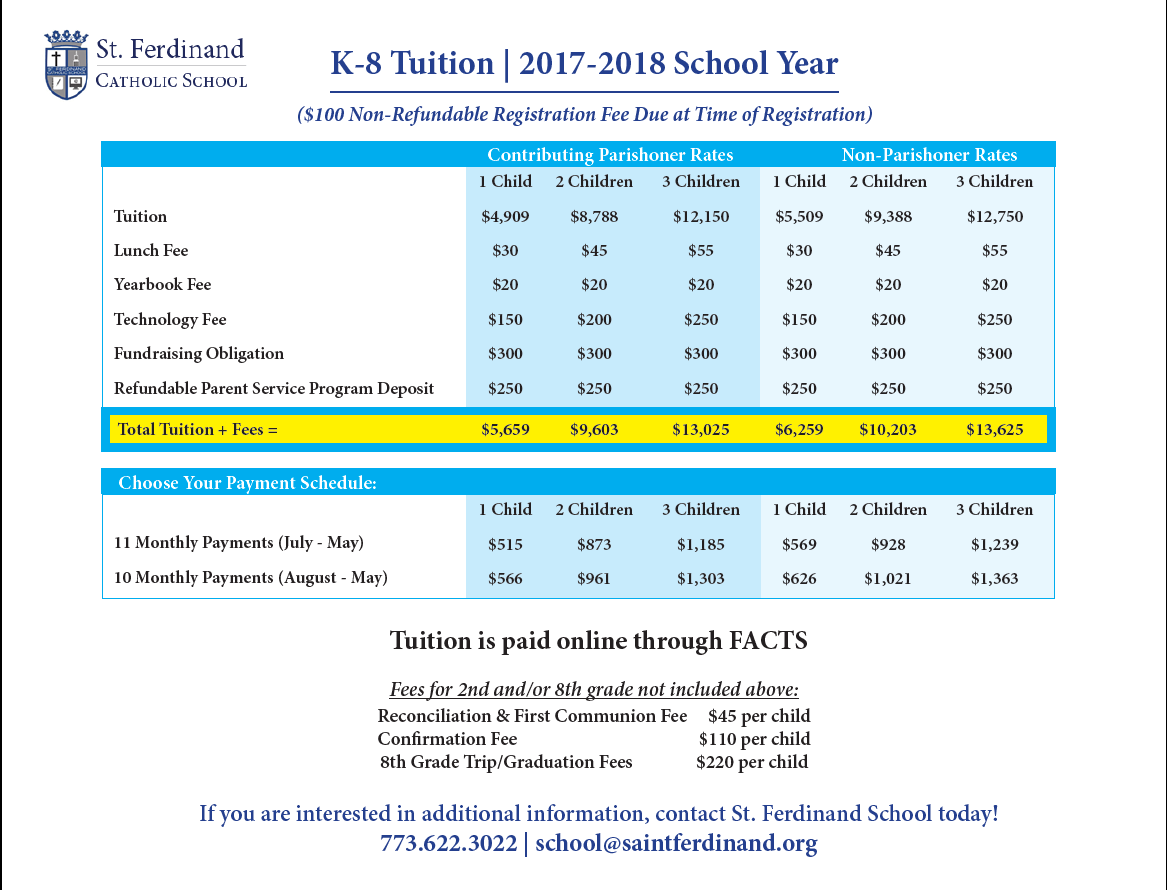 ---
Click below to download New Tuition Info as PDF
---
Parent Service Program
We ask each family to help support St. Ferdinand School by fulfilling four (4) units in the Parent Service Program during the academic year, which equates to 8 total hours. (School Board Policy, A-13)
Click here to view the current information about ways to get involved in our school life.