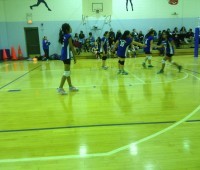 Saint Ferdinand school has a couple of Volleyball Teams so every student is able to find something appropriate for themselves. Volleyball season begins with practices in January and games begin in February. We encourage you to visit this page regularly for the most updated information.
St. Ferdinand School has started a Volleyball season ! Click a Link below for details !
Girls Volleyball Gallery – St. Ferdinand Varsity Champions
.