Open House May 24th 2018
Friday, May 4th, 2018 at 11:41 am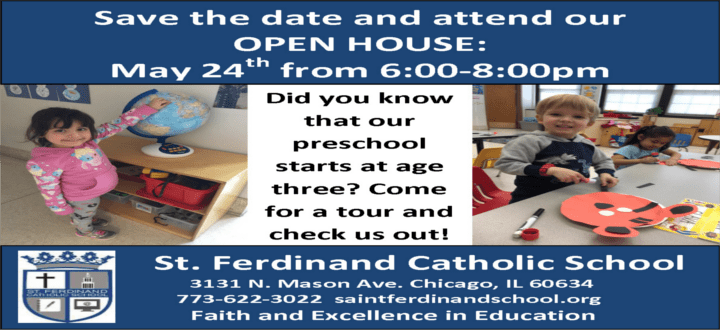 Save the date and attend our OPEN HOUSE:
May 24th from 6:00-8:00pm
Did you know that our preschool starts at age three? Come for a tour and check us out!
St. Ferdinand Catholic School
3131 N. Mason Ave. Chicago, IL 60634
 773-622-3022  saintferdinandschool.org
Faith and Excellence in Education
Both comments and pings are currently closed.